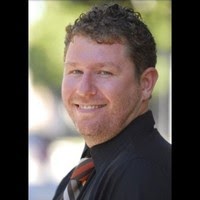 Kristo Gobin is a first generation Croatian American and first gen college student. He is the product of a California State University system where he majored in Communication Studies. He frequently states that discovering Communication Studies helped him find his voice, which allowed him to live. When he was a graduate student at San Jose State University, Kristo wrote and performed the first performance studies thesis ever. He has traveled to over 40 Universities and performed his one person show over a 100 times including a special performance in his home country of Croatia for Zagreb Pride. Kristo teaches at Loyola Marymount University and California State University Northridge. His presentation will look at how whiteness impacts institutions, specifically higher education. Kristo will unpack how his white identity impacts his approach to anti racist work in this specific sociocultural moment. Exposure to historical factors and theoretical models around whiteness, as well developing a common language so there can be nuanced and thoughtful engagement about where to begin with antiracist initiatives.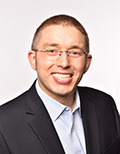 Cal Erwin-Svoboda re-joined Grays Harbor College in July 2021 and serves as the Vice President for Student Services. In this role he provides college-wide leadership and collaborates with other functional areas to promote student success and educational access through a high-touch, proactive approach to student outreach, retention and completion.
Before coming to Grays Harbor College, Cal worked for Clover Park Technical College for eight years, most recently as the Associate Dean for Student Success. Prior to Clover Park, he served at Grays Harbor College for six years as the Assistant Director of Student Life and had the additional responsibility of managing the Bishop Center. Collectively, Cal has over fifteen years of experience in the two-year college environment in a broad range of student services areas, including three revenue generating facilities and student union building management.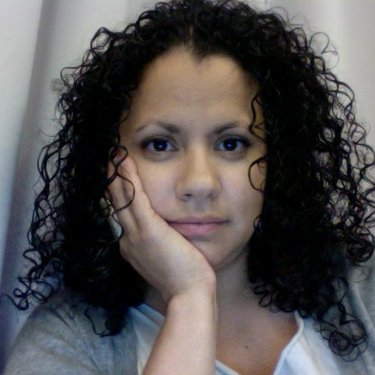 Dr. Brenda Ivileese (aka Dr. B) is a transformative international educator, currently based in Seattle, Washington, US. Since 2019, she has served as the Associate Vice President for Student Affairs (AVPSA) at Bellevue College. She has over seventeen years of experience within higher education, with leadership roles at the community college and university level. Born in Puerto Rico, she overcame an abusive childhood and evolved into a sought after speaker and educator. She is the proud 14th educator in her family spanning four generations. Her family migrated between the island and the East Coast of the United States throughout her youth, allowing her to develop a diverse, distinct multicultural perspective. She has presented at universities across the nation and numerous countries on topics ranging from cultural competency, authentic leadership to change management. She has received various leadership awards in recognition of her commitment to community building, diversity and equity.
Dr. B, also serves as the Washington State Student Services Council Liaison for CUSP, where she is an advocate for the student voice across the state. As a result of her leadership, divisions she has overseen have received commendations at accreditation visits. Through her leadership, she collaborates with faculty, students and staff to develop policies and procedures for critical areas such as enrollment management and student conduct. In partnership with the numerous faculty, staff and executives, she is co-leading the integrated student support services efforts of redesigning and reenvisioning academic advising at the college and strengthening the partnerships within student and academic affairs. Dr. B holds a Doctorate in Education in Community College Leadership from Oregon State University. She has taught various courses ranging from Chican@/Latin@ Studies to Early Childhood Education. She is a fellow of the National Hispana Leadership Institute, one of 21 women chosen from throughout the United States for outstanding leadership and community service. Her passion within student affairs has been to remove the barriers that exist for faculty and staff to better serve students grounded and reaffirmed by the student voice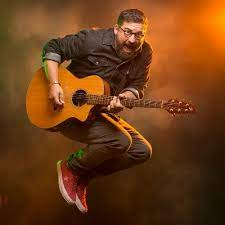 Jason LeVasseur is leadership speaker, workshop facilitator, summer camp program director, award-winning music performer, & the creator and creative director of The Rock Star Project® – a collection of original programs that combine Jason's knowledge in both teaching and music in his unique leadership framework.
Jason graduated with a double major in education and philosophy from Wake Forest University, with plans to become a high school English teacher, 3 season athletic coach, and residential summer camp counselor. While student-teaching in the spring of his senior year he began recording his first CD with his campus rock band. Upon the album's release his band gained instant regional recognition so he decided to postpone the classroom teaching for a year.
25 years, 13 CDs, and 21 performance awards later – Jason is still "taking a year off". However, this successful touring life did not keep Jason from his teaching. He has continued his work in leadership education over the years as a keynote speaker, workshop facilitator, summer camp counselor, wilderness guide, program director, and is the current Special Events Coordinator for the same residential summer camp he attended as a camper.
During the academic year Jason travels as a professional speaker and trainer. He works with companies, associations, schools, colleges, and student leaders across the country – helping them realize their influential role at work, on campus, and in their community.
In March of 2020 Jason created the online group called "The Virtual Event Ideas Community" which now serves as a resource to over 10,000 teachers, students, and higher education professionals. He has quickly become one of the most skilled virtual presenters in the industry. He is the 2020 "Virtual Artist of The Year" (Association for the Promotion of Campus Activities) and also received the 2020 "NACA Legend Award" (National Association for Campus Activities).
His team-building expertise and ability to captivate a crowd guide all of his keynotes and workshops, skillfully teaching his audience tools to strengthen their own relationships. His diverse experience in working with over 2,500 campuses and businesses has given Jason a broad perspective on what is important for students, teams and team leaders to succeed.